The international context we are living today has considerably changed trade relations.

Travel being difficult to envisage by the end of this year 2020, AANA and Nouvelle-Aquitaine Region (Southwest of France) offer companies from Nouvelle-Aquitaine the opportunity to meet international buyers by videoconference in a specific formula that does not require the use of standard networks.

We invite a selection of 50 Food Buyer and Beverage Buyers from all over the world who will have the opportunity to meet with new quality suppliers online.

We are very pleased to welcome you to this first great event - an excellent opportunity to discover the regional food and culinary traditions of the Southwest of France on line.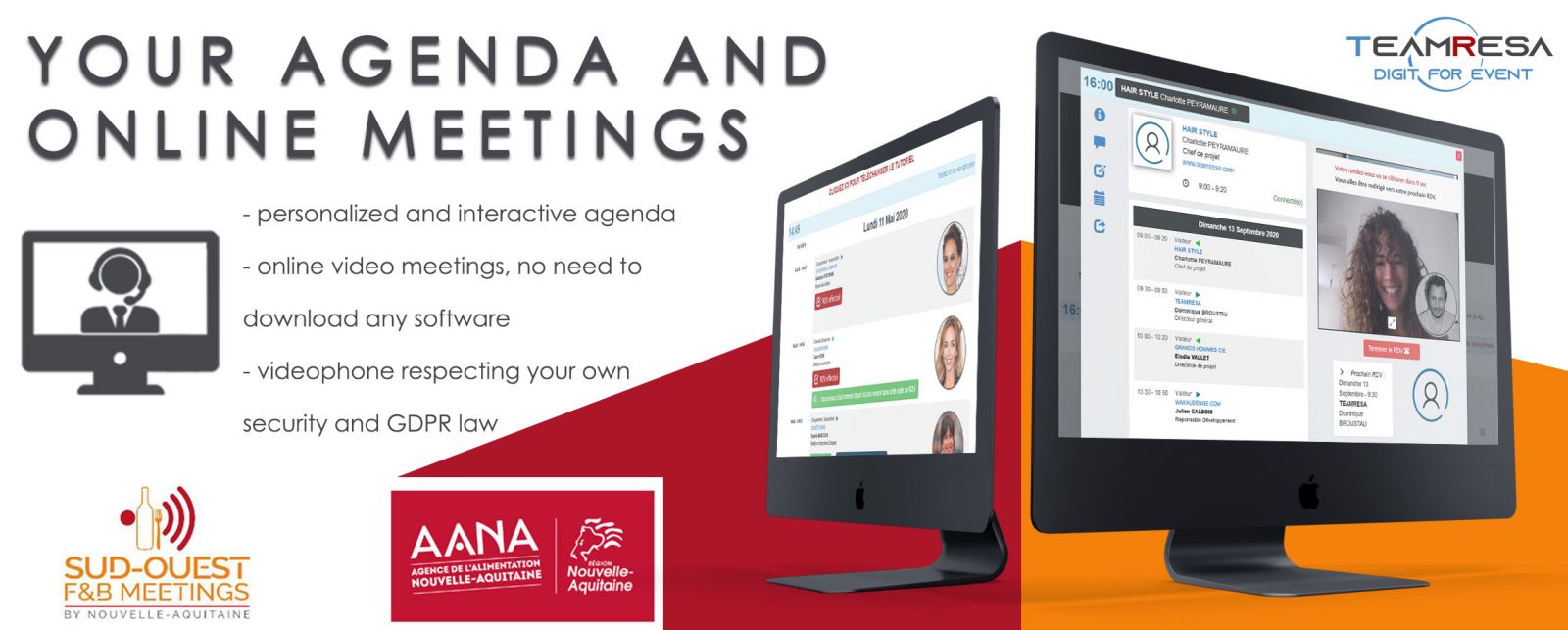 Sud-Ouest Food and Beverage Meetings offers you the opportunity to meet 100 of the best food, wine & spirit producers.

Discover the products of the southwest of France known worldwide for their variety and quality

Optimize your time thanks to meetings suitable to your needs

Meet Southwest (Bordeaux) suppliers during online B to B meetings

Benefit from a certified quality environment with certified products

Register for the event through the website and choose the French companies you are interested in meeting with.
Discover food and Wines from Nouvelle-Aquitaine by clicking here.